Affordable Care at Home in Vero Beach
Affordable Care at Home in Vero Beach: Compassion is Just a Call Away
During challenging times, families come together and put their best foot forward to help their loved ones. However, being physically present to assist your loved ones is not always a possibility. You might live halfway across the country, or live nearby but have children and a full workweek to tend to. At Lux Senior Care, we provide affordable care at home in Vero Beach for seniors, postoperative patients, and other individuals who need private caregivers.
Our caregiver referral services help families bring the care their loved ones need straight to their door. Most importantly, we match our clients with the caregivers that best suit their needs and their personalities. Let's discuss some of the scenarios where you can take advantage of our affordable care at home in Vero Beach and surrounding areas.
Complete the Form Below and We'll Get Back to you Immediately.
Why Our Clients Seek Affordable Care at Home in Vero Beach
Postoperative Care at Home
Whether your loved one is undergoing a major procedure or just had outpatient surgery, they'll need someone to stay with them and help them during their recovery. Our caregivers are trained in postoperative care and can assist your loved ones with daily activities like meal preparation, light housekeeping, errand running, and more. Sometimes, just having somebody there to keep a person company while they recover is more than enough. However, for more demanding cases, rest assured that Lux Senior Care contracted staffs only the most qualified and compassionate caregivers in Vero Beach and surrounding areas.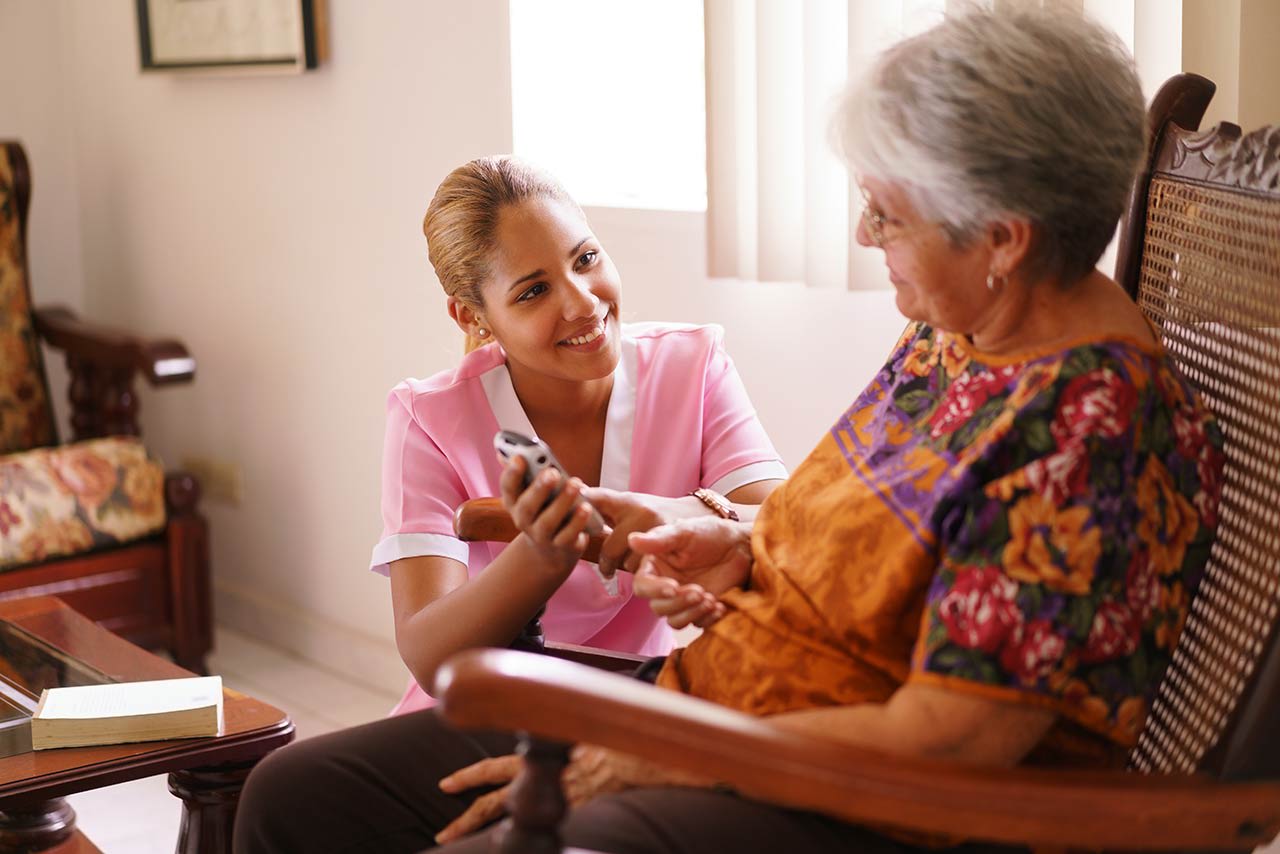 Aging comes with its own unique set of challenges, and sometimes seniors need extra help. We offer affordable care at home in Vero Beach and the surrounding areas to ensure that your loved ones have access to the care they need. Our caregivers can provide assistance with daily activities like meal preparation, personal hygiene, transportation, and more. We also make sure that our caregivers are well-trained in senior care, so they can handle any medical or physical challenges your loved ones might be facing.
The Benefts of Having a Private Caregiver at Home
Having a private caregiver come to your home directly after invasive surgery can be incredibly benefcial. They can provide personalized care tailored directly to your needs, while giving you and your family peace of mind that someone skilled and experienced is providing the highest level of care.
The presence of a personal caregiver can also give you and your family members much-needed rest. When someone is recovering from any type of medical procedure or illness, they often require around-the-clock attention—a difcult feat for busy families with multiple obligations. However, with a private caregiver on hand, you can be sure that your loved one will receive the attention they need during their recovery process without having to sacrifice quality time with family or work obligations.
Also, it's important to consider the implications of hiring a helping hand. Many of our clients enjoy unmatched peace of mind knowing that they are hiring individuals who have done this before. While our clients are loved and cared for by their own family members, our team has the experience and training required to provide optimal care. Our caregiver referrals can recognize whether a patient is healing according to schedule or not, or whether an elderly person is showing signs of dementia, for example. Our patient's family's love and care go a long way, however, our contracted staff's training and experience offer the family peace of mind that is unmatched.
Seek Lux for Affordable Care at Home in Vero Beach!
At Lux Senior Care, we understand how important it is for families to have access to reliable private caregivers who can provide exceptional care at home in Vero Beach following surgery or any other medical issue requiring assistance. Our team specializes in providing high-quality referrals so that families have the resources they need right away when it comes time for postoperative care or senior care at home. If you're looking for affordable care at home for yourself or a loved one, contact us today!