Home Care Assistance in Boca Raton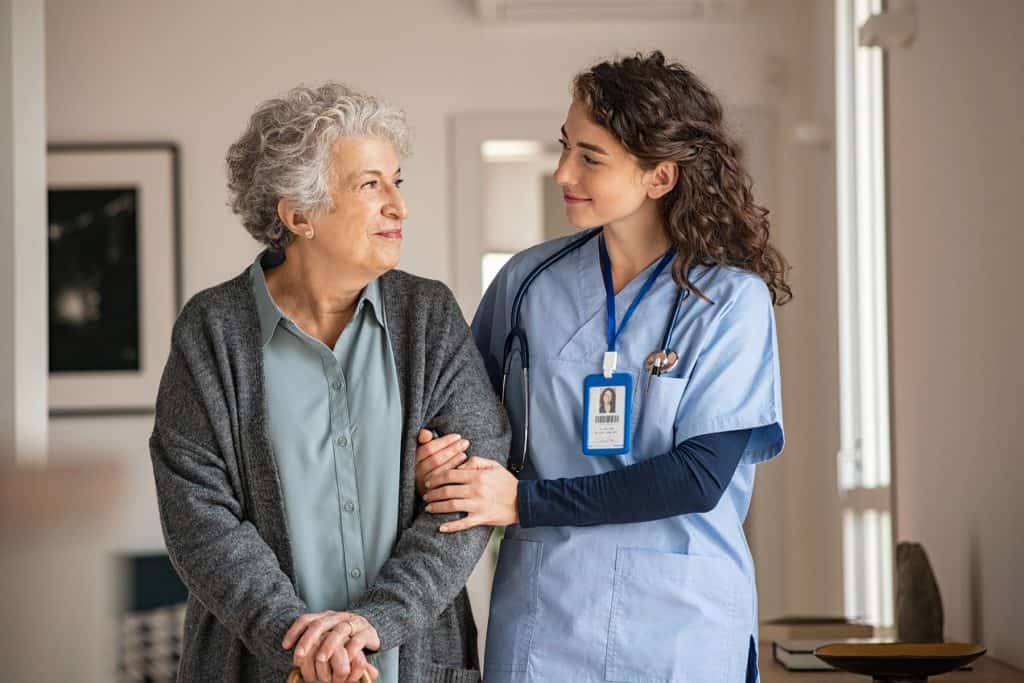 At-Home Care Providers for Seniors in Boca Raton: Caregivers You Can Count On
If you're a senior who wants to stay in your own home, we have great news for you! There are now many options available for senior care at home in your area. You can choose from a wide range of services, depending on your needs and preferences. Whether you need occasional help with basic tasks or full-time care, there's an at-home solution that will fit your budget and lifestyle. Lux Senior Care and its referral team is here for you.
Complete the Form Below and We'll Get Back to you Immediately.
Lux Senior Care Refers Providers of In-Home Care to Seniors in Boca Raton
There are many reasons to choose a senior sitter in Boca Raton over a nursing home. First of all, it's much more affordable. Nursing homes can cost upwards of $100,000 per year, while in home care services are billed by the hour at a fraction of the cost of a nursing home.
Additionally, seniors who choose to stay in their own homes have been shown to be happier and healthier than those who move into nursing homes. This is most likely due to the personal level of attention they receive from senior sitters. Contrast this with the traditional setup in a nursing home, which requires each health care professional to tend to a handful of seniors at a time – or more.
We understand that every situation is unique. Working with Lux Senior Care, you're able to request referrals of care providers who can scale their services up or down depending on your needs. Contrast this with nursing home – in which it's an 'all or nothing approach. Our referral services provide you with much more flexibility.
An amazing team of professionals! They came to our aid at the last minute notice, They provided excellent care to my father and peace of mind to myself.
What Sets Us Apart from Other Registries Offering Referrals of At-Home Providers of Senior Care in Boca Raton?
There are many things that set us apart from other nurse registries. First and foremost, we meet with you to ascertain your caregiver preferences. We also have a team of highly trained and experienced referral specialists who can refer to you care providers who are passionate about providing the best possible care to seniors. In addition, referred care providers can provide a wide range of amenities and services that are designed to make life easier for seniors, including transportation, laundry, and housekeeping services.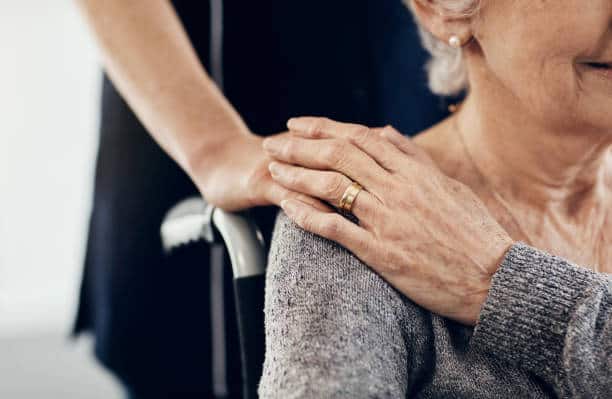 We understand that caring for others requires patience, compassion, and attention. Hence, each care provider in our registry is carefully chosen and screened. Each goes through intense background checks to ensure that only the most qualified, honest individuals are eligible for referral to clients. The end result is that we're able to offer a more personalized level of referral service that can keep your elderly loved ones thriving.
Senior Care Cost in Boca Raton, FL - What You Can Expect to Pay for Home Care Assistance
The cost of senior care at home in Boca Raton, FL can vary depending on the type and level of care required. For basic needs such as transportation and light housekeeping, rates start at around $25 per hour. For more comprehensive care, which may include assistance with personal care and medication management, rates can range from $25-$50 per hour.
Getting Affordable Senior Care in Boca Raton FL
We take pride in being your trusted choice for affordable senior care in Boca Raton, FL. What truly distinguishes Lux is our unwavering dedication to our seniors. We make our services more affordable by tailoring our pricing to suit your specific needs. We understand that each senior's situation is unique, and that's why we offer a flexible pricing structure designed to ensure that high-quality care remains within reach. 
Our commitment to personalized service shines through, particularly in our around-the-clock care options, where we provide competitive rates that are customized to align with your individual requirements. With Lux Senior Care, you'll find a compassionate partner who not only offers reliable support but also understands the importance of affordable yet exceptional senior care. Your peace of mind and comfort are our top priorities as we navigate this journey together.
There are also a number of senior care services available in Boca Raton FL that offer customized care plans based on the individual needs of the senior. These plans typically have a higher hourly rate, but can provide peace of mind and greater flexibility for families. When considering the cost of senior care, it is important to evaluate the unique needs of your loved one.
The contracted staff at Lux Senior Care would be happy to discuss your elderly care needs, and tailor a care program to accommodate your situation, and meet your expectations. Our senior care provider referrals can offer around-the-clock care if needed – or simply help out with shorter visits.
Is Home Care Assistance in Boca Raton Right for Me?
There are many families that are struggling to properly care for their elderly relatives – but they're not completely ready to throw in the towel and send them to a nursing home. Our referrals for home care in Boca Raton help bridge the gap between caring for your loved ones on your own, and sending them to a facility full-time.
Lux Senior Care offers a lifeline to busy families grappling with the challenging task of caring for their aging parents while juggling the demands of their own lives. Our comprehensive and compassionate in-home care services empower families to keep their loved ones in the comfort of their own homes rather than resorting to nursing homes. With a team of dedicated and highly trained caregivers, we provide personalized assistance tailored to the unique needs of each senior. This not only ensures that aging parents receive the attention and support they deserve but also alleviates the emotional burden on their children. Our services encompass companionship, medication management, meal preparation, transportation, and assistance with daily activities, making it easier for families to strike a balance between work, personal commitments, and caregiving.
At Lux Senior Care, we are committed to enhancing the quality of life for both seniors and their families, providing peace of mind and a better way to navigate the challenges of aging in place. We understand the significance of maintaining a strong family bond and preserving the dignity and independence of your loved ones. With our support, busy families can continue their routines and careers while ensuring that their aging parents receive top-notch care right in the comfort of their own homes. Our mission is to offer a reliable and compassionate solution that brings relief to families, allowing them to cherish their time together, rather than worrying about complex caregiving tasks.
Would You Like to Learn More About Lux Senior Care Referrals of Senior Sitters in Boca Raton? Contact Us Today!
We understand that the decision to seek senior care at home for your loved ones is not an easy one. There are many factors to consider, including cost, quality of care, and convenience. At Lux Senior Care, we offer referrals of care providers who can provide a wide range of services that can meet the unique needs of each client. The highly trained and experienced caregivers whocare providers in our registry are passionate about providing the best possible care to seniors.
If you're looking for senior care at-home caregivers for seniors, Lux Senior Care is the perfect choice. for obtaining a referral of care providers who best meet your caregiver preferences. We offer referrals of experienced caregivers who can provide a wide range of amenities and services. Contact us today to learn more about our referrals of care providers for seniors! Do you have long-term care insurance and want to make the most of it? Don't forget to ask us about our free long-term care insurance policy review as well.