After Surgery Home Care in West Palm Beach: Help For a Speedy Recovery
Undergoing a surgical procedure can be a daunting experience, and the recovery process can be equally challenging. After surgery, the body needs time to heal, which requires adequate rest and care. However, many times, patients do not have the support they need, especially if they have friends or family who are far away or too busy to help out. That's where Lux Senior Care comes in. We offer referrals for private duty nurses who offer after surgery home care in West Palm Beach, FL, and surrounding areas.
Professional After Surgery Home Care in West Palm Beach
At Lux Senior Care, we believe that every patient deserves the best care possible. We understand that each patient has their own unique needs and requirements, which is why our nurse referrals undergo rigorous training and certification processes. We also conduct strict background checks and assessments to ensure that our nurse referrals are qualified to provide the highest level of care.
Complete the Form Below and We'll Get Back to you Immediately.
Our nurse referrals have years of experience in providing personalized care, and they are equipped with the necessary skills and knowledge to meet the specific needs of each patient. They are not only highly qualified professionals but also compassionate and caring individuals who are always ready to lend a helping hand to patients.
In addition to providing excellent care, our nurse referrals also prioritize the comfort and relaxation of patients during their recovery. They understand that recovery can be a challenging time, which is why they go the extra mile to ensure that patients are comfortable and at ease.
We are committed to providing the best care possible to our patients. Our nurse referrals are an integral part of this commitment, and we are proud to have such dedicated and qualified professionals on our team.
Having a Private Duty Nurse Around Helps with Recovery
Having a private duty nurse after a surgical procedure can provide numerous benefits, particularly from a medical perspective. In addition to the assistance with basic activities of daily living such as bathing, private duty nurses can also provide specialized care such as cleaning wounds, changing wound dressings, and monitoring your overall health during recovery.
Furthermore, private duty nurses can help maintain a clean and sterile environment to reduce the risk of infection as your wounds heal. This includes sanitizing surfaces and ensuring that your living space is kept neat and tidy.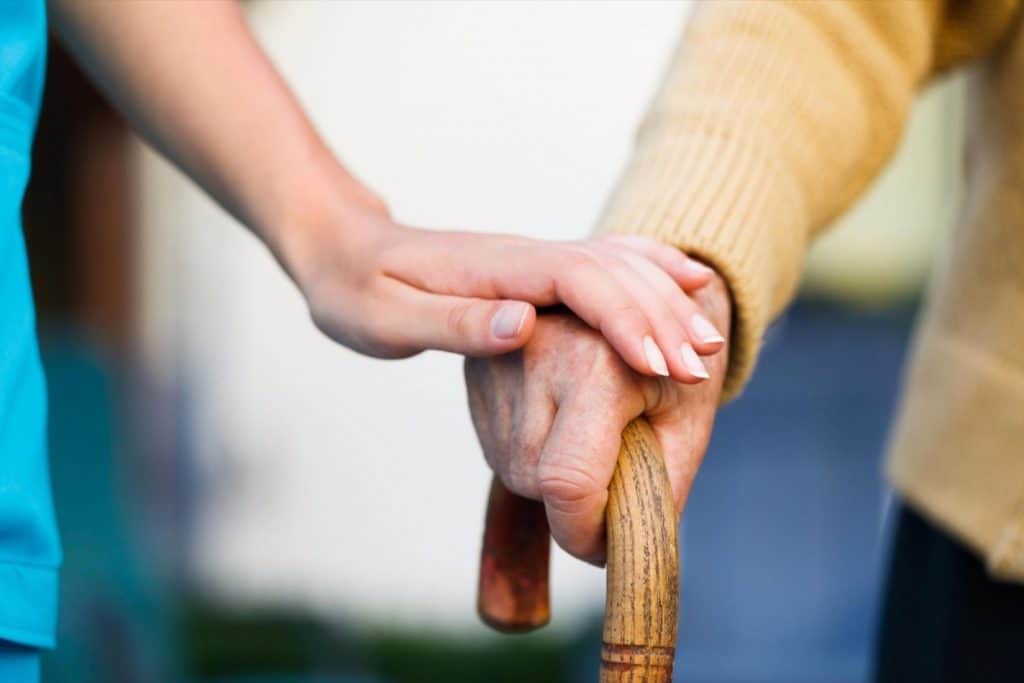 Another significant advantage of having a private duty nurse is the ability to closely monitor your vital signs and alert your doctor in case of any concerning changes. This ensures that you receive the highest level of care possible and that any issues are addressed promptly.
Along With Post-Op Care, Our Nurse Referrals Can Help You With the Following
In addition to providing medical assistance, our nurse referrals offer a range of other services to help make your recovery as comfortable and stress-free as possible. These services include:
By taking care of these tasks, our nurse referrals allow you to focus on your recovery without worrying about additional stressors. We understand that recovery can be a difficult and challenging time, and our goal is to make the process as smooth and comfortable as possible.
After Surgery Home Care Cost
At Lux Senior Care, we understand that after surgery home care cost is a crucial factor to consider. We acknowledge that this period can be a stressful time, and we are here to make it easier for you by providing comprehensive home care services. Our highly skilled team of caregivers will provide you with the necessary support and assistance you need, including wound care, medication management, and assistance with light exercise, among others.
We understand that the cost of after surgery home care in West Palm Beach, FL can vary depending on the level of assistance required and how often it is needed. Our team will work with you to create a personalized care plan that fits your unique needs and budget. Our rates are competitive, and we are always willing to negotiate for more intensive cases that require additional resources so that you can get the best possible care at a price that's affordable.
Contact Lux Senior Care for a Free Quote
If you or a loved one is in need of after surgery home care in West Palm Beach, FL, or surrounding areas, we understand that the recovery process can be challenging and that finding the right care is essential for a full and speedy recovery.
Don't hesitate to reach out to us for all of your after surgery home care needs. Our team is dedicated to providing compassionate and high-quality care that helps our patients to achieve full recovery and regain their independence. Contact Lux Senior Care today to learn more about our services and get a free quote.